CLAPBOX CAJEMBE CAJON
(4 Instruments in 1)
See what Customers are saying?
Technical Details
Item Weight: 4 Kg
Product Dimensions: 30 x 30 x 52 cm
Item model number: CB250
Colour: Natural
Product Description
CLAPBOX CAJEMBE is a hybrid musical instrument featuring a cajon, Congo, bongos and a Darbuka/Djembe, all in one compact design.

It features an Adjustable snare Rotator advanced mechanism called 'AdjustaFly', allowing you to fine-tune the snare response to your liking.

With 4 forward-facing sound holes, the cajon projects the tone towards your audience and delivers a deep bass sound. The 2 Bongos on the right have multiple independent mini sound holes that deliver rich, full-bodied tones that are perfect for any musical style.

The CLAPBOX CAJEMBE is made entirely from premium-quality Solid Rubber Wood, ensuring durability and longevity.
Warranty & Support
Warranty Details: 2 Years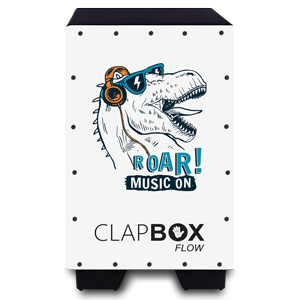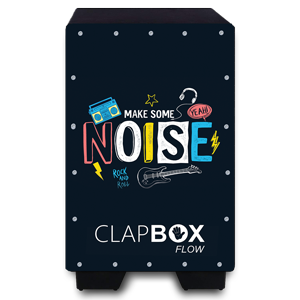 CB-FLW5 (Make Some Noise)